Suspect Low Milk Supply? READ THIS!
Have you heard of "perceived" low supply? This phenomenon is quite common and is a source of unnecessary stress for many families.
WHAT IS PERCEIVED LOW SUPPLY?
When a mother perceives that she has low milk supply, when in fact, she has a totally normal and adequate milk supply.
THE PERCEPTION OF LOW SUPPLY MAY OCCUR DUE TO:
- Unrealistic expectations of supply from advertisements & social media
- Uneducated providers giving outdated / misleading advice
- Uneducated maternal support system 2nd guessing milk supply - Undiagnosed / unmanaged PMADs
- Normal maternal or infant milestones that can be easily confused with low supply; e.g. Breast capacity regulating around 3-4 months postpartum, resulting in less breast fullness between feedings, teething, sleep regressions, etc…
CULTURAL PERCEPTIONS ALSO PLAY A ROLE
Western culture & medicine were dominated by formula & bottle-feeding for several decades. This has caused many attitudes & perceptions of "normal" infant behavior to be based on formula fed babies. When breastfed babies don't meet some of these perceptions, many are quick to blame breastfeeding, particularly the mother's milk supply. Which is unfair to both the mother and the child, and undermines breastfeeding.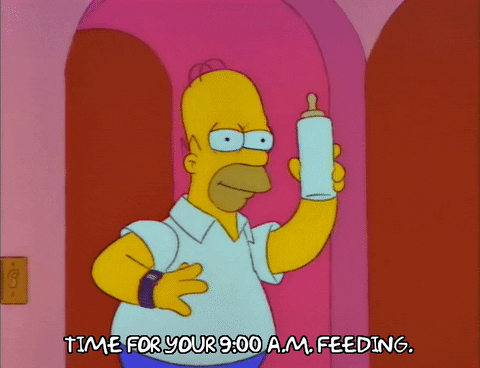 WE SHOULD'T BE QUICK TO BLAME BREASTFEEDING!
The following ARE NOT reliable warning signs that the mother has low milk supply:
Frequent night nursing / not sleeping through the night

Baby is "clingy" or "demanding"

Irritability in the evening aka "witching hours"

Comfort nursing
The above are NORMAL infant behavior, especially in the 1st few months of life.
KEY FACTS TO REMEMBER IF YOU ARE QUESTIONING MILK SUPPLY
PUMPING OUTPUT IS NOT A RELIABLE INDICATOR OF OVERALL SUPPLY: If your baby is latching well, they will drain your breast better than any pump
DIAPER COUNTS & WEIGHT CHECKS ARE THE BIGGEST FACTORS IN KNOWING IF YOUR BABE IS GETTING ENOUGH AT THE BREAST
If you'd like a FREE COPY OF MY "BREASTFEEDING & PUMPING CHEAT SHEET" (pictured below), you can receive it by subscribing to my mailing list. Go to my homepage and scroll towards the bottom.
IT INCLUDES A 1 PAGE CHART THAT DEFINES DIAPER MILESTONES BASED ON BABE'S AGE IN DAYS & WEEKS.
Breastfeeding Cheat Sheet
If you think you are dealing with low milk supply, or have any other lactation concerns, I'd be honored to help you on your breastfeeding journey.
San Diego, CA Area In-Home & Worldwide Virtual Appointments can be scheduled here.